The Process of Making a Custom Gown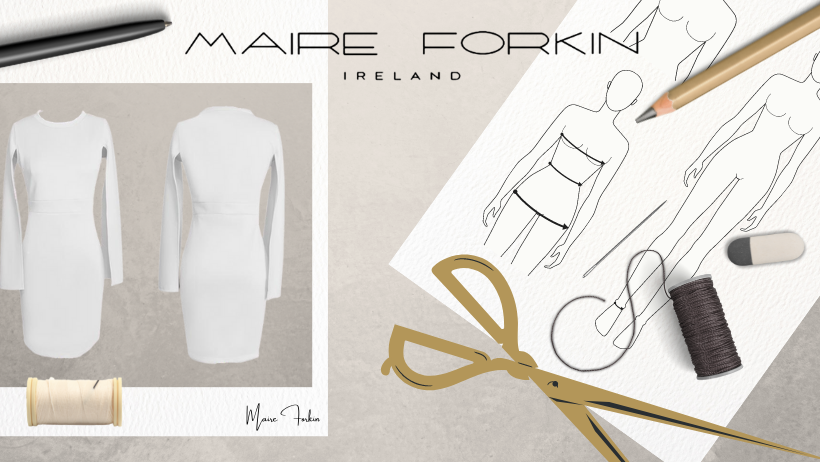 The Process of Making a Custom Gown
Not all of us are lucky enough to have a Fairy Godmother make a custom gown for our special occasion. For as long as weddings have been around, custom gowns have piqued the interest of want-to-be princesses worldwide. While still exclusive and highly time-consuming, a custom dress is no longer just for the fairytales. Magic is still needed to make the dream a reality, but many designers possess the skills and expertise to create something incredible just for you.
STEP-BY-STEP GLIMPSE OF MAKING CUSTOM
Custom wedding dresses, were first recorded as early as the Zhou Dynasty around 1046 B.C.E. Centuries later, designers are customising pieces for every occasion. Custom made-to-measure dresses are gaining popularity, and designers are embracing the creation of these gorgeous garments. Bespoke dresses take the measurements of the individual with extreme precision so that the designer can create a piece to one's exact frame. They guarantee a result that is professionally tailored and designed for the individual. Not only will the dress fit perfectly, but the custom piece is promised to last longer, be increasingly more resistant, and can create a high-end look without much effort from the client.
All custom orders start with a consultation with the client. This helps the designer better understand your wants and get to know you in the process. Usually, the designer begins a mock-up of the dress during or after the consultation. This mock-up could be approved immediately, or the client may tweak it to ensure it's precisely what they envision. Once approved, measurements are grabbed, and the designer chooses fabric, a crucial step yet often overlooked. Each fabric behaves differently and lays uniquely on the body. Picking the suitable material is critical to designing a custom dress. If chosen incorrectly, it runs the risk of looking cheap, not fitting right, or lacking in the overall quality of the work.
After many strenuous hours of meticulous labour, multiple check-ins with the client, and final details added, the customised dress is finished. This process can take anywhere from a few days to over a year. This depends the gowns level of elaborateness and how many people work closely with the designer to complete it.
MAIRE'S UNIQUE TAKE ON CREATING THE PERFECT GOWN
There is a reason Maire is considered a master at custom work. Her process is exceptional and unlike other designers. Maire takes each client and customises their perfect dress to their ideal colour, fit, and figure. She understands that no two women will ask for the same thing. The length, neckline, silhouette, style preferences, and most importantly, shape best to their physique, she customises every aspect to make it perfect for the individual.
Her various collections help inspire, allowing each client to find something they love. Maire is in the business of making made-to-measure pieces, but she also loves designing staple garments to work off of, often referring to her iconic products when creating something new for her clients.
After drafting a few design options and taking detailed measurements, Maire works closely with her clients every step of the way. This immerses them in the experience of creating a unique piece. Maire understands the importance of the perfect fabric, getting many of her materials custom-made and some produced and shipped directly from Italy and France.
We schedule follow up fittings with the client. This gives Maire options to tweak her dress based on the client's desires. From the initial consultation to the final product of the garment, timing depends entirely on demand.
WHY CHOOSE MAIRE TO MAKE YOUR DREAM DRESS
Making a custom dress has explicit steps and rules a designer must follow to create the dream gown. However, Maire throws out the rule book and designs based on her client, not based on her clothing. She stays true to her style but focuses intensely on how the individual looks in her clothes. Most importantly, she wants her clients to look their absolute best while also feeling their best. It's not about the clothes themselves, but how they best suit the women in them.
Maire's favourite part of making her custom made-to-measure dresses are her clients' reactions: "I love seeing a lady transformed when I make her an outfit which best flatters her silhouette and individual style. A result unlikely achieved in wearing standard sizing."
As a designer, her trailblazing innovations have reached women across the world. She consistently makes dreams come true, and fairytales become a reality for women on their special day.
CONTACT US
Visit Maire at her studio at 30 Molesworth Street, Dublin 2. You can view our exclusive collection of designer dresses and coats. For more information on our Contemporary Collection or to Book A Consultation.
For further information speak with Maire on 086 1721563 or Contact Us.