Are Custom Made Dresses the thing of the future?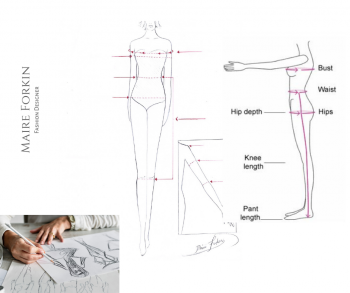 Are Custom Made Dresses the thing of the Future?
Over the past number of months we have seen more coverage on the fate of the High Street Multiple shopping experience.  We see where Topshop owner Philip Green plans to close six stores in Ireland, and 17 in the UK, putting 520 jobs under threat, as part of a plan to rescue his Arcadia business.
Why is this happening? …. We see that this is due in part, to the fact that people are tiring of the disposable or "throw away" purchases. They are literally flooding the high street. Also, over the past 18 months with the availability of mobile technology, we are seeing the spiraling demand for online commodities.
At the same time the fashion industry has made strides in 2018 / 2019 towards more size-inclusive and sustainable practices. And with all of this happening… We see consumers are still struggling with a frustrating standard sizing system and disposable purchases. So we are seeing more entry to the made-to-measure business model and will see fashion brands tailoring each individual garment to the customer's size, body type and — in some cases — style preference? This is happening right across the board, and is likely to continue.
Why would you want a custom made dress?
As you know when it comes to size and shape, no two people are built exactly the same.  Sizing charts and customer reviews can help you figure out what size might be a decent fit. But the only way to get clothes that truly fit perfectly is to buy custom, made-to-measure garments.  And the demand for custom made clothing has certainly grown over the past 18 months. And I believe it is a concept that is here to stay.
Next Steps
At the initial consultation we try different silhouettes on her to see what best flatters her figure and style individual preference. As many women are not standard sizing, a pattern may be need to be made for the client. We arrange for one or two fittings before they the garment is ready for collection