Mother of the Bride Winter dresses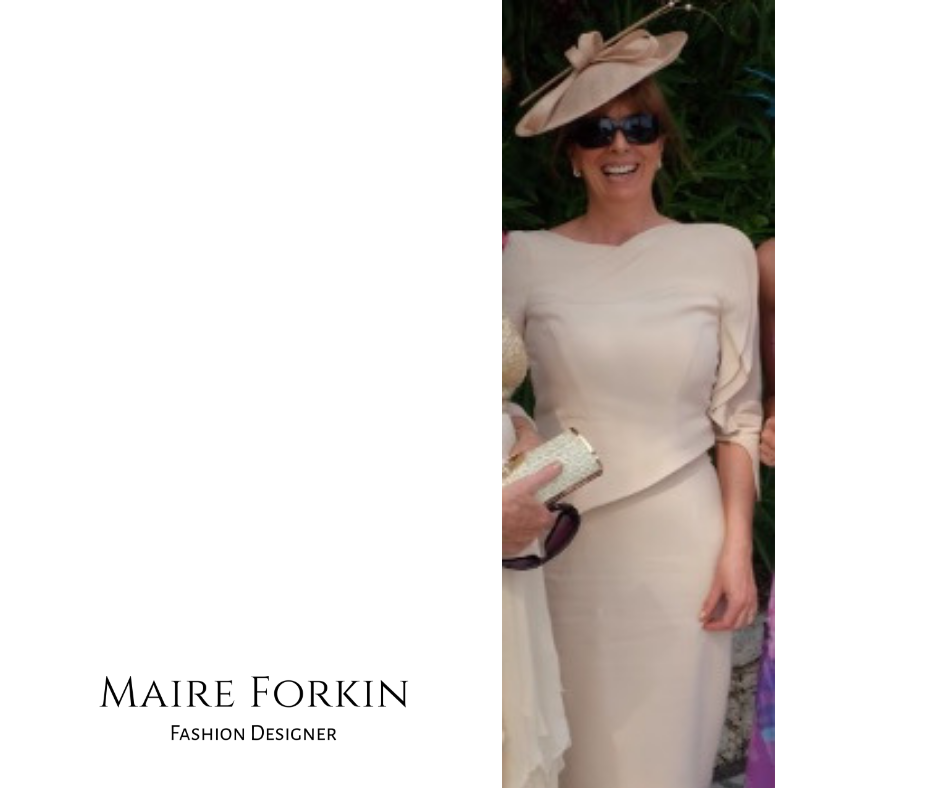 Mother of the bride Winter Weddings
Weddings are a big occasion in Ireland and winter weddings are no exception. We are currently busy making custom made Mother of the bride winter dresses for November and December 2019 weddings. We are also making coats and dresses for our clients or a top and skirt. Other ladies opt for custom winter pants which has become very in trend over the last few years.
Our Mother's of the Bride and Mother's of the Groom from both the UK and Ireland come to us to get advise on what to wear for their big family day. They may not know what they want or even what suits them, but they know that they want to look the best version of themselves for the occasion.
What We Offer
I offer a unique service in that I make outfits to suit their figure and individual taste. Using the best quality Italian, French and English mills, my fabrics vary in weights of wool, silk and silk prints. I also use textured lurex fabrics in the same pallet to provide a rich subtle contract. My clients can colours ranging from overall shades of fushia, deep blue, french navy, orchid yellow and turquoise. I also stock fabrics in paler shades of ivory, ice blue, pistachio green and ice pink. Alot of my fabrics are hand made for me by Italian mills.
I dress mainly ladies who do not want the typical Mother of the Bride dress. My designs are classical, and I place alot of emphasis on the overall cut and make. I use personalized prints on neck lines, side frills, bell sleeves and shell tops provide the right pop of colour. Hand stitched crystal jewels  ad to the glamour. Our dresses are worn with a matching cape. 
I also get clients going to black-tie weddings who wish to either wear a full length dress or a classical knee length outfit. 
Next Steps
 If you are looking for custom made Mother of the bride winter dresses View Our Collection  or  Book Your Consultation.