Everyday Romantics Summer 2016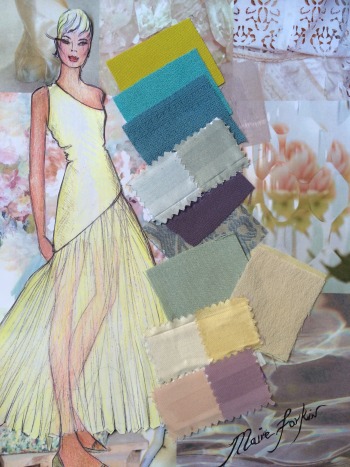 After being to the Premier Vision Fashion Forecasts 2016/2017 in Paris I have a new season fabrics in the new colouring.  Pastels are almost taking on the role of neutrals,  both romantic and sensual tinted tones of pink, peach and peppermint.  Ice blue and topaz are balanced with shimmering white slivers and greys.
Mothers of the Bride and Mother of the Grooms are choosing these tinted tones, and often more contemporty designs and shapes to best flatter their figures and silhouette.