Dress Designer Dublin makes custom dresses and coats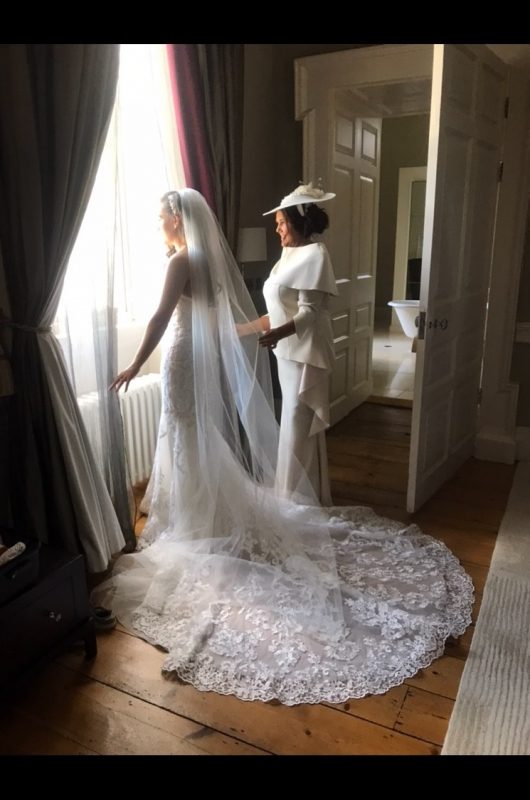 Dress Designer Dublin
Dress Designer Dublin Maire Forkin specialises in occasion dresses and coats. "It is true that a lady who presents the best version of herself to the world will exude confidence! My clients want this!  They want the perfect shape, style and colour. They wish to buy an an outfit that they can to wear again on many occasions. An investment Piece! "
A good fit and quality fabrics is very important in making the perfect dress. So too is the style  of the dress. The total look is also important. It is important to understand how a dress is accessorized.  Stylish, elegant jewelry and headpieces also compliment an outfit. These should be chosen carefully. They should not overpower the total look. Occasion dresses are designed to make a statement, so accessories must compliment and now swamp the overall look.
I often advise my clients to check out Jimmi Choo Shoes
I provide a unique personal shopping experience in a relaxed elegant environment. My clients meet with me by appointment at my studio in Fitzwilliam Square, Dublin. We discuss most appropriate and flattering styles and I advise them on fabric and colour. The can view my collection in my Studio. I can show them a wide range of fabrics and colours that they can choose from.
We work together to create the occasion dress for the customer, the style, shape, length, fabric and colour. I make a pattern for the client.  One or two fittings follow before the dress is ready for collection.
My customers are from Ireland and the UK as well as number of European countries –  ladies attending royal events, celebrity occasions, the races, weddings and black-tie events as well as many other special occasions!  Click here to see Our Contemporary Collection