How To Dress to Best Suit Your Body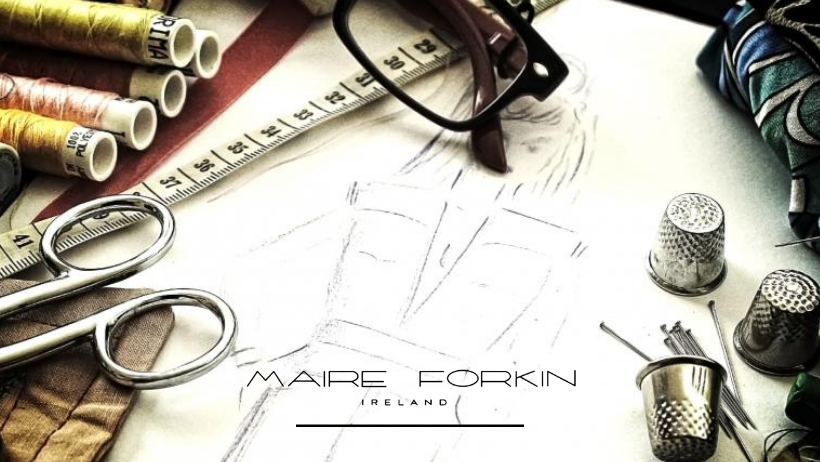 How To Dress to Best Suit Your Body
The human body is unique and often chastised. The "perfect" body has been a topic of discussion for centuries, yet that ideal figure changes every decade. Because of the ever-changing supreme body, women are left feeling insecure and uncomfortable in their physique. The fashion industry is often used as a weapon; to exclude most and include the elite. However, Maire Forkin Designs focuses on the person underneath the clothes, emphasising the beauty that everyone has, no matter the body you're in. With her expertise Maire teaches her clients what best suits their bodies and how to gain confidence in one's self-image.
BODIES & CLOTHING: AN ENEMY OR AN ALLY?
In an article by Fashion United, they claim that the average woman in The United Kingdom is a size 16. Plus size clothing only fills about 22 percent of the entirety of the fashion market, leaving many women feeling less than. Without the representation, many resort to buying online, hoping the pieces purchased fit right or even fit at all. Women then settle for clothes, buying a size up to hide their shape or wearing something that does not flatter at all but essentially fits, leading them to keep items they hate on themselves.
The truth is that many women don't fit into the typical sizing charts. Many women find that they range between certain body types and don't fit into one category or size. We often find guidance in the "shape" method to understand body shapes, comparing women's bodies to forms such as pear or rectangle. This can be helpful to get an overall idea of what looks best, but an expert is truly the only one that can deem a person a particular shape and therefore tell them what will flatter the most.
In the same Fashion United article, a survey was done by Good American Founder Emma Grede, who found that 81 percent of females did not self-identify correctly when asked to define their body shape. This large percentage is causing women to increasingly dislike what they see in the mirror, dressing for the wrong body type and wearing clothes not built for them.
HOW CHOOSING THE RIGHT CLOTHES CAN HELP YOUR SELF ESTEEM
Finding Your Shape to best match the clothes that will look best on you is only half the battle. The correct skirt length, sleeve length, and neckline all factor into what looks best on one's body. This, along with the style and shaping of the piece can create the most flattering and beautiful clothing for any woman. However, clothing brands don't offer customization, so we settle for what we think is the best of the options. This cycle of settling doesn't boost our confidence; in fact, it deflates it, making us hate the clothes we wear and the skin we're in.
Clothing is about expression and creativity, yet we often see it as a way of covering ourselves and hiding from the world. Finding the right piece of clothing can change your perception of how you present yourself.
MAIRE'S METHODS IN HELPING ALL WOMEN FIND THEIR BEST SELF
As a bespoke designer, Maire focuses on the individual, designing what she knows will look the absolute best of them. These custom pieces make women feel seen and give them the confidence to show who they are. By providing an expert opinion, Maire helps them see themselves as she sees them. Each body should be celebrated, and no one should have to feel insecure when stepping out. Maire makes sure of this, creating stylised pieces made specifically for the individual. She's aware that while we can categorise certain aspects of someone's figure, every body type is different and requires special attention to give them the most flattering piece just for them.
As a fashion designer, bringing women the confidence and happiness that comes with
dressing them is the most crucial factor for her. It's about making them feel the best they can in
their clothes.
CONTACT US
Visit Maire at her studio at 30 Molesworth Street, Dublin 2. You can view our exclusive collection of designer dresses and coats. For more information on our Contemporary Collection
or to Book A Consultation.
For further information speak with Maire on 086 1721563 or Contact Us.