A surge of weddings in Ireland in 2021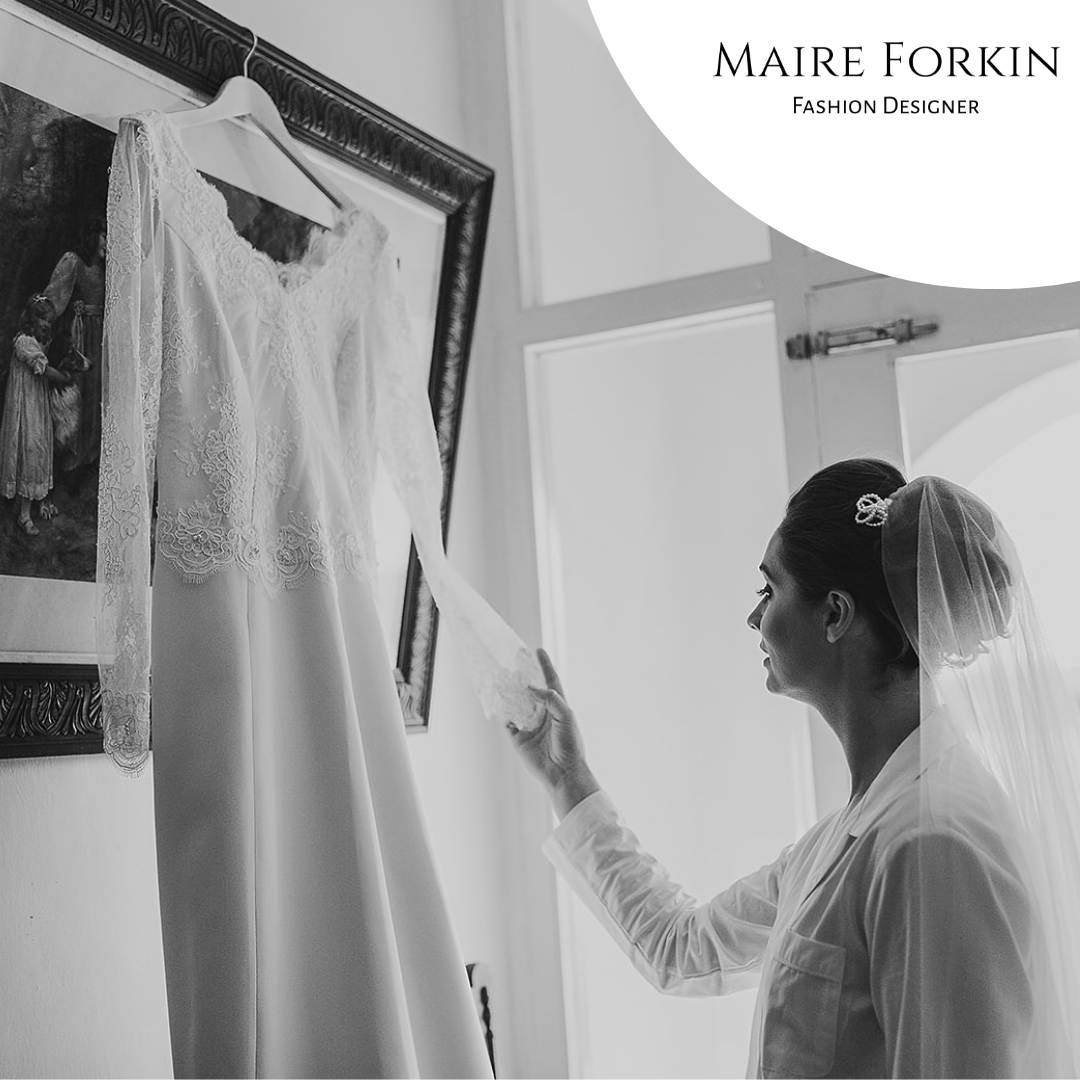 As with most businesses during this time the Coronavirus has put a hold on the Wedding Industry. But, having been back in the studio for just over two weeks now, we are having customers back in to collect their outfits for the weddings that are now going ahead. Others unfortunately, have been forced to delay their "I do's" for now!  But, overall, we are happy to see a growth in confidence out there as things are now finally starting up again in the wedding sector.  No doubt, there will be a surge of weddings in Ireland in 2021.
We all know that the Coronavirus is not going to go away, so we need to be vigilant to ensure our safety and that of our loved ones, our friends and our work colleagues. COVID 19 has come with its many Health & Safety Regulations which we all need to adhere to.  And, as a business that provide a very personalized made to measure service we have to be extra vigilant. We conduct our consultations with our clients wearing face visors and masks,which was initially quite daunting. But even after the first two weeks, we are seeing just how supportive our clients are. This has given us the confidence & encouragement we needed to move forward.
As we meet with our clients on an appointment basis they can be confident of a safe environment where there are no queues and no issues with social distancing. They are also assured of car park spacing at our premises.
We specialise in Designer Dresses
We specialize in designing and making contemporary Mothers' of the Bride and Mothers' of the Groom outfits for our Irish and UK clients, as well as outfits for black tie events, and all special occasions. Our designer clothes are investment pieces, perfect for the wedding. They can also be worn afterwards to be super stylish for a contemporary relaxed look. For instance, my Shelly top is my go to summer statement for high-low dressing. This is fabulous for a wedding with a contemporary matching skirt or equally perfect with skinny jeans. This is what makes these outfits real investments pieces and value for money. And we are proud to say that we use only the finest quality silks and wool fabrics for our collection which we get made to order in top quality Italian and French mills.
Online Designer Fashion Collection
But now as we move ahead post-COVID 19, we feel the need to adjust our gaze towards long term projects and getting a head start on a new On Line Range. This was something I have to admit, I had been thinking about long before COVID 19. I see an opening for investment interchangeable separates which are classical and trans-seasonal.  But now the time seems to be right!
The lockdown was a time for all of us to communicate more with family and friends by phone, face-time or of course by zoom. But for me, it also became a time to sit quietly and just design again while away from the hussle and bussle of the day to day busy life-style I have become so used to….
I have always wanted to design a classical trans-seasonal range of mix and match occasion wear styles which I can provide online. This includes easy wearing shaped dresses with a little edge. As you can see from my collections to date, I tend to design clothes that create an impression without be over-stated…. "under- stated elegance"!  I guess I very much have my own hand-writing as a designer. As a designer I am always completely true to my own design style! I will also be introducing a mix of prints to our dresses and introducing masks and a number of accessories…
But I am also confident that I understand my customer and what they want, moreover what they have been asking me for down the years. So I feel confident that I am on the right track, and look forward to seeing how our online collection is received when we start getting some of the first pieces online in September.. Maire