September 9, 2021 9:57 am
Buying an outfit off-the-peg or getting it custom made?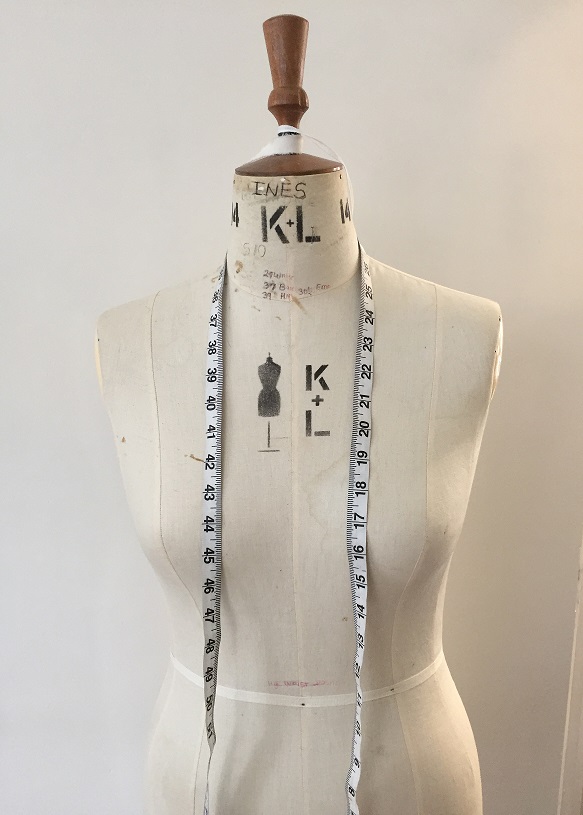 Buying an outfit off-the-peg or having it made is a question that we are as consumers becoming more aware of? Many women will say that they have never bought an outfit off-the-peg which they could say fits them perfectly.  Maybe the waist of the garment does not sit where the waist should be or the sleeves are always too short. Or things just don't sit right because they are made to a standard cut. But, is this not understandable when we consider that no woman is the same shape? Whether your style is trendy, sophisticated, fun, casual, or business-like, first impressions matter. That's why it's so important to have clothes that fit well and make a statement about who you are.
If you already sew your own wardrobe, you put a lot of time and effort into making your own clothes. Creating patterns for clothing production is a skilled practice. The detail and technique behind each pattern ensure that garments are made to specification with a minimal margin of error. Once you've designed your clothing, your sketches will need to be turned into technical drawings before patterns can be created.
Creative Pattern Cutting for Ladies Clothing
Many people envisage fashion designers as people who sit in studios drawing whimsical Sketches for new fashion lines. However, there is so much more skill involved than this stereotypical outlook indicates. Designers not only have an eye for fashionable style, but they often possess a range of skills that can make a drawing come to life.
These skills translate ideas on paper into real-world designs, and they capture how the wearer will think and feel when they choose the garment. These types of designers have gone on to become the greats of the fashion industry who we know and love today.
Bespoke Tailoring is a fine art, where clothing is traditionally cut from a pattern drafted from scratch for the customer. It differs from ready-to-wear which is factory made in finished condition and made in standardised sizes. It also varies from made to measure which is produced to order from an adjusted block pattern.
What is Bespoke?
So Bespoke is a new custom made design just for the individual which is not already a part of a collection. And we are seeing many people opting for either custom made or bespoke at the moment as many are getting disillusioned with buying online.  What is impacting this even more is the fact that standard fits of dresses and coats are of a more loose fitting and casual design. This may be fine for less formal wear but for more formal wear it is posing a concern.
Get in Touch
Perhaps buying an outfit off-the-peg or having it made is something you are not sure about. If not why not why not get in touch with  Maire at her studio in 30 Molesworth Street, Dublin 2. You can view our exclusive collection of Designer Dresses.  For more information on our Contemporary Collection Or to Book A Consultation   
For further information speak with Maire on 086 1721563 or Contact Us
Designer of the Year 2020: Irish Enterprise Award