What Our Clients Are Saying About Us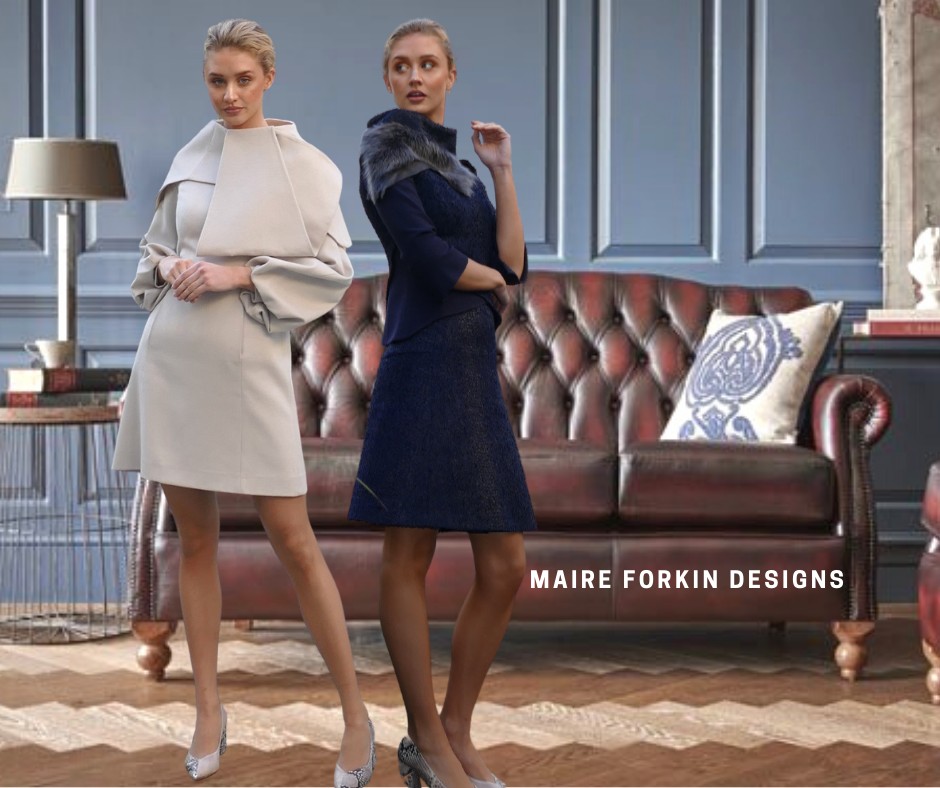 "Recently I had the privilege of visiting Maire Forkin at her studio to discuss making an outfit for my son's wedding. This was the first time I had a bespoke outfit made and I can truly say it was a relaxing and enjoyable experience. Maire advised me on a style which suited my figure and a colour palate that was complementary for my skin colour and tone. She is meticulous in her attention to detail in her designs so on the day of the wedding
I felt very elegant wearing my outfit and I was very comfortable and felt confident through the whole day. It was so lovely to be given compliments about my outfit by the wedding guests.
I would highly recommend Maire and her team if you are searching for an outfit for a special occasion. This week I had the pleasure of another visit to the studio to collect a pair of trousers to wear with my 'mother of the groom' ensemble, so I now have a few versatile pieces which I can wear to various events in the future and I can't wait to feel elegantly dressed again!
Thank you Maire and team and best wishes". xx   Sandra Haugh
EXCLUSIVE DRESSES
I really can't say enough about Máire, her lovely sister and all the staff. From start to finish my experience with Máire was fantastic. Her keen eye to know what will suit a body but to also listen and fully understand what the client wants is truly a wonderful talent!
This brilliant lady and her fantastic team are just exceptional and the beautiful outfits that are produced there are exquisite! I honestly can't wait to get dressed up on the day of my daughters wedding. I truly feel so lucky that I walked through Máire 's doors.
Thank you so much Máire and all her wonderful staff.  Annemarie Dwane
To See Other Testimonials
To View Our Collection Or To Book A Consultation