February 15, 2022 4:38 pm
Futuristic Designer Wedding Dress Styles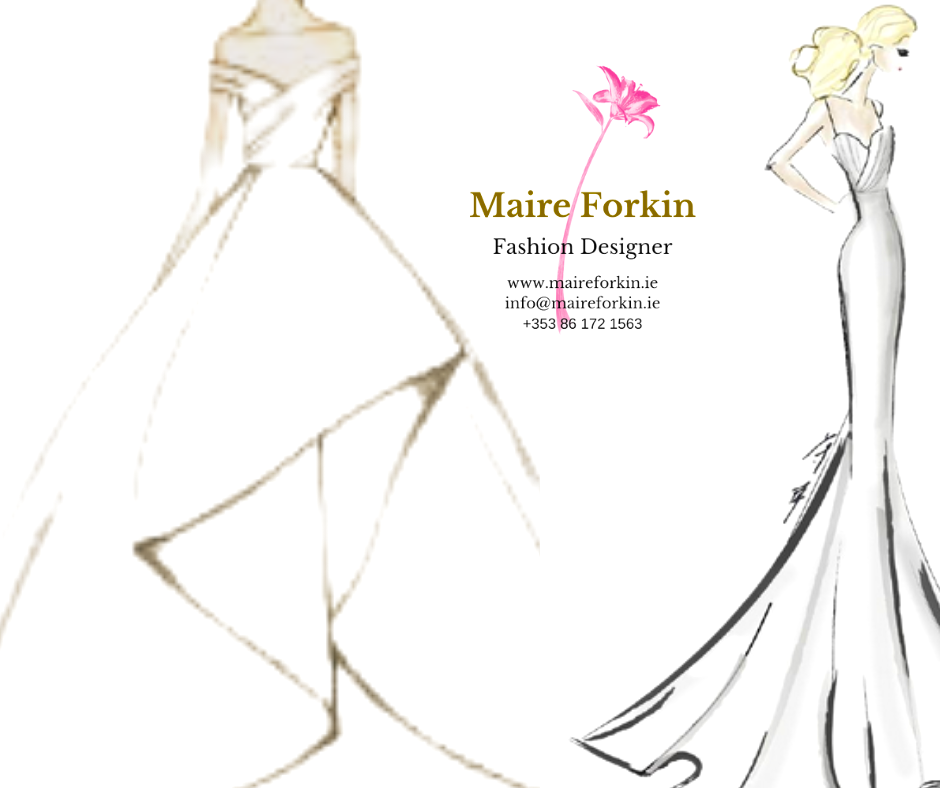 The future of weddings
Given the time in history that we're living through, it should come as no surprise that future brides are becoming more open to trying new gown styles for their big day. Maire Forkin Designs and other forward-thinking designers are embracing this new development in fashion, which allows the dress designer to be more experimental with their wedding gown looks. Experimental dress styles also allow the bride to represent her personality better than in a traditional gown style.
A reason for this shift may be that the pandemic forced couples to rethink the purpose of wedding ceremonies. Restrictions on the size of wedding parties meant couples were either forced to postpone their spectacular, large weddings or continue with a more intimate group. Having a smaller wedding party leaves room for more creativity and playfulness in terms of style. After all, if you must have a humble ceremony, you may as well make a memorable statement with your outfit. Avante Garde wedding outfits may just become the new norm.
What futuristic wedding gowns look like
One wedding gown trend that has emerged following the pandemic is that of colour and print becoming more socially accepted. While fully-coloured wedding dresses may not yet be completely normalized, brides can enjoy accessorizing with colourful belts, bridal veils, and other jewellery which pushes the boundary on tradition. Maire Forkin has frequently collaborated with milliners and other accessory designers to complete looks for clients who want guidance on more than just the garments. One popular vintage-inspired trend of late is headpieces with elegant birdcage veils. Whether in a white dress or one of any colour in the rainbow, pairing a wedding look with colourful shoes can be a fun way to express oneself as well.
Modern brides are also trying out new dress shapes rather than the regular gown with a full skirt shape. On-trend dress styles may include satin bias-cut gowns, playful full tulle gowns, minimalist gowns, separates (including women's suits), mini dresses, and transitional looks that adapt to different seasons (meaning if you have to postpone, you won't have to look for a new seasonally-appropriate dress). When discussing his recent bridal designs, which have a very fashion-forward structure, bridalwear designer Andrew Kwon said: "I looked back at moments over the past year and how dreams are still possible. How the fantasy becomes reality. And that women still seek beauty. The pieces are filled with touches of the constant, yet continually changing."
Maire specifically likes the style of sculpted gowns. Artistically-crafted gowns are created through heavy fabric fusing which makes the fabric strong and shapeable. This style is what we often consider to be "futuristic" looking—fluid shapes that seem to completely mesh with the body of the wearer. Because of Maire's tailored design style, she has become very talented in regards to this look.
Why choose Maire for your big day?
While the pandemic is finally nearing the end of its worst chapter, 2022 looks to be a massive year for weddings everywhere. Future brides are probably already feeling the excitement of what's to come. We will soon begin to return to a sense of normalcy as far as wedding ceremonies go. But this return to the ways of old does not mean that brides should expect to wear what they have always worn. If there is anything that the pandemic has taught us, it is this: adaptability is essential. Fun brides who want to express themselves through their wedding outfits should feel empowered by their choice. One of Maire's major strengths is the trust she builds in her client relationships. This is a strength that she continually grows. Brides who work with Maire have their wishes fulfilled with absolute care on behalf of the designer.
Visit Maire at her studio at 30 Molesworth Street, Dublin 2. You can view our exclusive collection of designer dresses and coats. For more information on our Contemporary Collection or to Book A Consultation. For further information speak with Maire on 086 1721563 or Contact Us.
Edited by Alysha Hipes