October 13, 2022 10:55 am
Dress trends to rule the 2023 wedding boom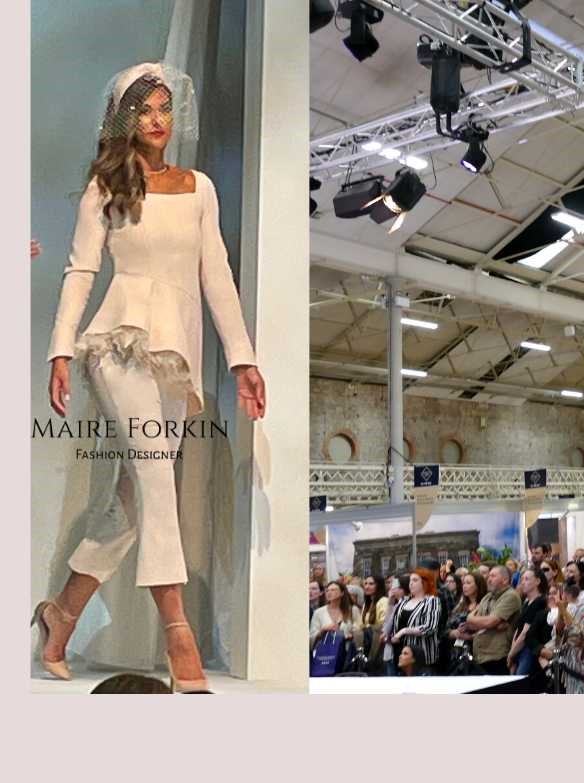 Dress trends to rule the 2023 wedding boom
As 2023 wedding season hits, Maire Forkin is anticipating a greater-than-ever demand for bridal, wedding guest, and mother of the bride dresses. The pandemic caused the postponement of weddings for over two years now. Experts predict that there is an impending wedding boom like no other in recent history. Maire and her team are excited to explore all of the new looks that brides and attendees will be trying in the upcoming year.
Bridal gown trends for 2023
With many people having stayed in isolation (and probably heavily involved in social media) during the pandemic, it makes sense that there are a few cultural trends that are impacting what brides are looking for at their receptions. One of these trends is the 'Bridgerton' effect—fans wanting their own regency-styled weddings inspired by the hit show. However, trends like these are fleeting and won't predict the course of wedding styles in the future. With dress trends specifically, it is important to look at what's less of a momentary cultural phenomenon and more telling of how fashion itself is progressing towards the future.
The Hitched website states that the search term 'two-piece wedding dresses' went up 176% this year alone. As the whole world shifts towards a more sustainable and cost-effective mindset, brides will see the appeal of a two-piece wedding dress because it is more re-wearable than a full gown. They also state that searches for 'casual wedding dresses' went up by 197% and searches for 'bridal suits' by 167%. It seems like comfort and minimalism are becoming very desirable, even for a bride on her big day.
What Will They Be Like
Unique design features that may be seen in future wedding gowns include high necklines, floral fabrics, colours (not only white), minimalist dresses, and thoughtful and unique accessorization. One future bridalwear trend even predicts that some brides will wear two or three different looks during their wedding day.  This is something happening at recent celebrity weddings. This may include nontraditional bridal suits, separates, and mini dresses—the potential for unique designs is limitless. Maire and her team often make two to three outfits for the special
Still, dress designer Galia Lahav says that "we see many brides holding on to that one dream of them in their perfect wedding gown." Though reception sizes shrunk during the pandemic, brides did not shrink their aspirations for their dresses. Many pandemic brides still wore extravagant gowns. This is because the wedding day is seen as a woman's only opportunity to dress her best.
Ladies formalwear trends for 2023
Brides are not the only women looking to get dressed to the nines this wedding season. Maire Forkin frequently works with the mother of the bride, mother of the groom, and other wedding attendees. Her clients want to look and feel their best. These women are in a unique position in that they still are expected to look their best. But they also get more freedom with their looks.
2023 runway trends are indicating that women's formalwear will take a fun new direction. Popular looks included capes, colorblocking, matching sets, pairing boxy blazers with dresses, asymmetric cuts, beaded embellishments, pearl details, ruched fabric, and accessories with berets.
Contact Maire Forkin Designs
Visit Maire at her studio at 30 Molesworth Street, Dublin 2. You can view our exclusive collection of designer dresses and coats. For more information on our Contemporary Collection or to Book A Consultation. For further information speak with Maire on 086 1721563 or Contact Us.