Designer Face-Masks for Your Special Occasions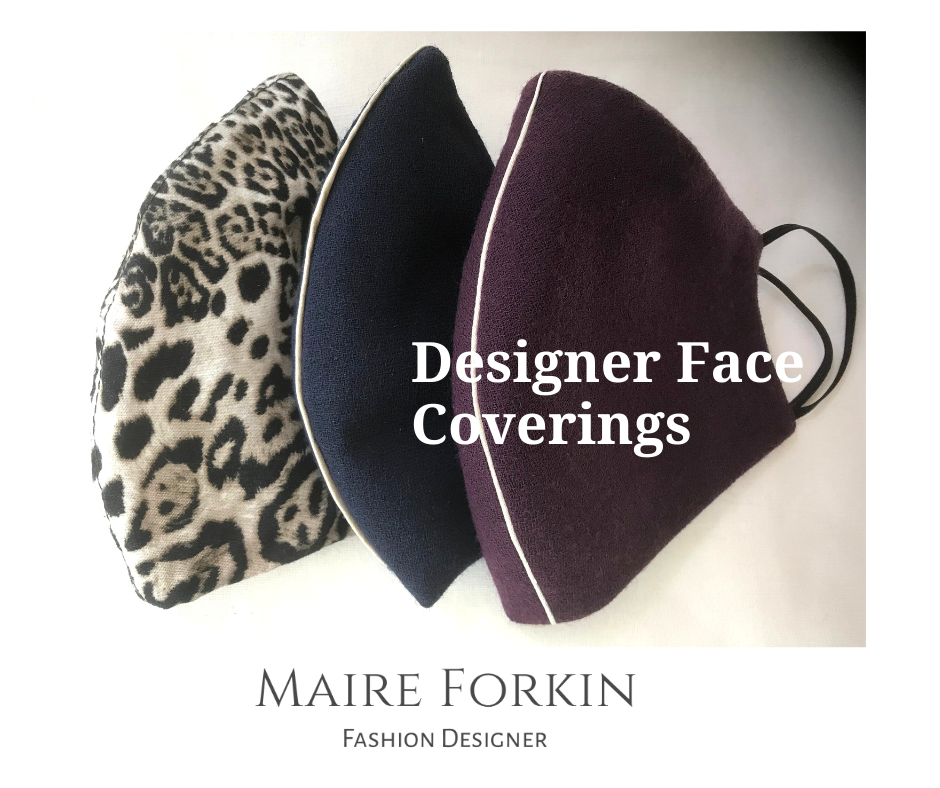 Like so many other fashion companies Maire Forkin Designs are now making designer face covering. We started making these initially for their clients in June 2020. This was following the outbreak of the coronavirus. Across the world right now, we are seeing face masks almost becoming the new accessory. This is not surprising as is becoming essential to wear face coverings in public places, and at all social gatherings. And we are seeing designer face-masks for your special occasions becoming a reality.
And with the Fashion industry being hit so hard during the Coronavirus we are seeing designer masks becoming a great source of revenue. Indeed, the global Fashion Face Mask Market Growth is anticipated to rise at a considerable rate during the forecast period. We will see the greatest growth between 2020 and 2026 according to a recent study
Between April 4 and 6, people searched for masks on the site an average of 9 times per second. This is more than 2 million searches!
Face Masks a fashion statement
So with masks here for some time, we will see them increasing becoming a fashion statement. But people still like to look slick and fashionable! So a face mask needs to be chic and complimentary to the wearer. They also need to serve as a protective piece of clothing! And as they do take up a fair amount of real estate on your face. t It is not surprising therefore, that people are looking for aesthetically pleasing masks.  And with face coverings being here for some time, we are also seeing headpieces, scarves, gloves and clothing matching as new additions also to your wardrobe.
We initially starting making facemask a couple of months ago for our existing clients. These were mainly designed to match the outfits we are making for them. So if client has a deep blue outfit for example, we are making a matching deep blue face covering. Or we can include another color to compliment the pink as the client desires.
Protective Face Coverings
We now plan to make face coverings available on-line in September of this year. Our protective face covering are made of 3 layers of fabric. They are made of 100% wool and 100% premium cotton and come with flexible nose wire and adjustable elastic ear-loops. They have filter pockets, and are reusable and washable. This means you can wear them over and over.
Our barrier mask are not intended to protect the consumer against viral infection however. But, certainly, used in conjunction with relevant public health advice, a barrier Mask may help prevent the spread of viral infection to others.
As designers, and key to get the look right, wee feel that the shape of the mask is important. So we are designing face masks that follow the contour of the face to provide an elegant, chic shape. They are streamlined and shapely and comfortable to wear! And they look great!
We are also making matching gloves and other fashion accessories to compliment our face masks which will also be available online from September 2020.. Maire
For Book A Consultation  or to view our Collection