The Consultation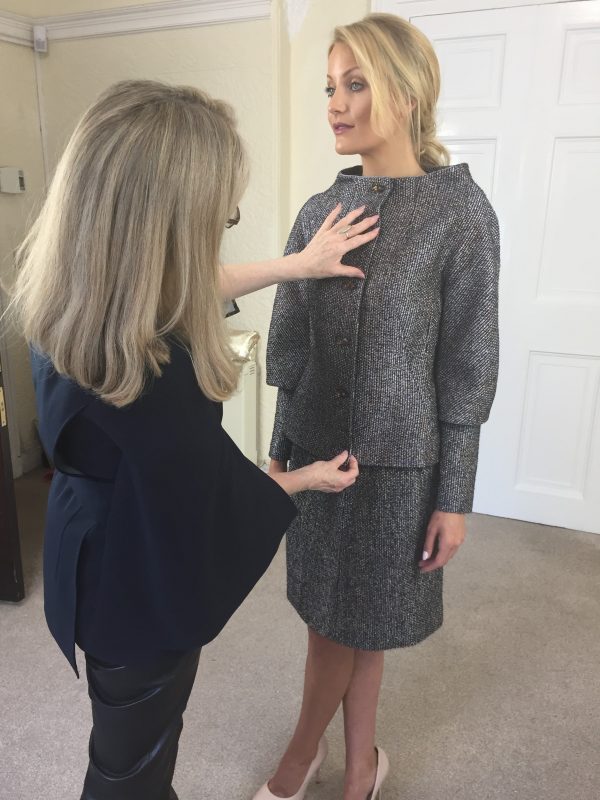 It is a great time of the year,  as I meet new clients, and welcome back existing ones!
Many of my clients know generally what they are looking for, and want to look and feel very special wearing the outfit I am make for them. As some of my customers have said, "they want to be the best version of themselves that they can be". And this is what I strive to achieve for them!
My clients are looking for an excellent cut and finish with the use of good quality fabrics and embellishments. They want a contemporary,  yet timeless outfit they can wear again on many occasions.
As part of my service, I offer a consultation, where I advise my clients on the best style for they shape and silhouette, and I offer a wide range of fabrics and colours.
During the consultation, clients often find the outfit that is agreed on bears little relation to the outfit they initially thought would suit them. Some are surprised to discover that a different shape neck-line or a dress shape suits them, and ladies that did not like wearing skirts find that a tailored skirt to suit their silhouette looks very well on them.
This is all part of discovering what styles and fits best suit the person. It is why many ladies today like to have an outfit tailor made for themselves, and ensures them that they will look their best. I enjoy working with them to achieve the best look for them!. Maire