September 25, 2012 3:54 pm
Maire speaking about her collection on TV3 and live Fashion Show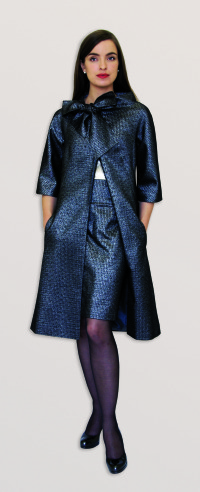 I will be speaking on Ireland AM at 9am on Friday morning 28th September, where I will be showing five outfits for guests at weddings and for the more contemporary, and stylish Mother of the Bride.
Ireland AM will also be at the Wedding Journal Show at City West which is taking place this weekend, on Saturday 29th and Sunday 30th September. Sinead Desmond from TV3 will be speaking to me about my collection and the Total Look during the Styling Talk at 3.45 on Saturday and 12.30 on Sunday, each session lasting for about approximately a half an hour.  You can also see my outfits at the Live Fashion Show which is taking place on three occasions during the day.  Please come and visit me at my stand which is located very near to the front of the stage, where the Fashion Show is taking place!
I looking forward to seeing you all there,.. and I am sure it will be a very enjoyable show!
Maire