Are you wearing styles that flatter your shape?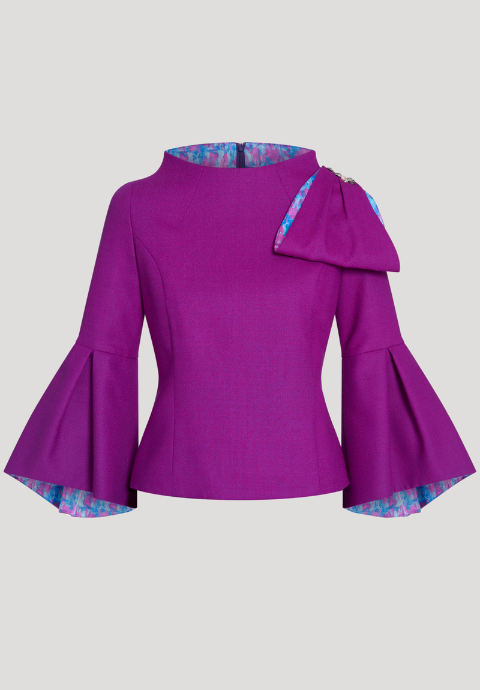 We all deserve to look and feel our best in the clothes we wear.
One of the keys to achieving this is dressing to suit your body shape. Understanding your unique figure and selecting styles that enhance your best features can make a significant difference in how you perceive yourself. We will explore here the art of dressing to suit your body. From identifying body shapes to offering practical fashion tips, we will guide you on a journey of discovering how to flatter your figure and embrace your personal style with confidence. Additionally, we will delve into the advantages of opting for custom-made outfits tailored specifically to your body, with the expertise of Maire Forkin Designs.
Identifying Your Body Shape:
The first step in dressing to suit your body is identifying your body shape. Common body shapes include hourglass, pear, apple, rectangle, and inverted triangle.  Understanding your body shape will help you choose clothing styles that create a balanced and harmonious silhouette. Embrace your unique features and celebrate your body's individuality.
We hear phrases like you need to opt for styles that accentuate your best features or Dressing in ways that highlight your body's natural proportions. Or you may have been advised to select clothing that enhances your body's natural lines and contours. And if you are lucky enough to identify your body shape, you then need focus on enhancing your assets. Hig your best features by choosing clothing styles that draw attention to them.  And there are the rules of thump to do all of this. If you have an hourglass figure, emphasize your defined waist with belted dresses or tops. If you have an apple shape, opt for A-line dresses that skim over the midsection and emphasize your legs. By highlighting your assets, you'll feel more confident and comfortable in your clothes.
So creating proportion and balance is essential in dressing to suit your body shape. If for example, you have a pear-shaped figure, balance your hips with tops that add volume to your upper body and create the illusion of wider shoulders. If you have a rectangular shape, use accessories like belts to cinch your waist and create curves.
Made to fit fashion design:
With the above being the general rules of thumb, there are additional considerations when designing and making custom made outfits. Fashion Designer and stylist Maire Forkin works on a daily basis with her clients. With years of experience and expertise, she specializes in creating custom garments that are tailored specifically their specific body measurements and style preference. Whether it's for a special occasion like a wedding, a formal event, or simply for everyday wear, Maire Forkin's custom-made outfits are crafted with precision, attention to detail, and a deep understanding of each client's needs. There are occasions where Maire is making a made to measure outfit for the Mother of the bride or Mother of the Groom or a guest at the wedding whilst  Kathy De Stafford known for her wedding creations is making the wedding dress for the bride.
Selecting Patterns:
Different fabric types have distinct characteristics. Choosing the right fabrics and patterns can make a significant difference in how your body looks and feels in clothing. Maire has most of her fabrics specially designed in Italy and France and she particular likes fabrics with a good quality feel and drape. She also likes fabrics that can hold structure as her creations are quite contemporary often introducing origami inspired fashion. By incorporating folding, pleating, and sculptural techniques, origami fashion introduces unique textures, structures, and silhouettes providing visual interest. She is often known for her structured fashion garments, or items clothing items that are designed and constructed with a focus on defined silhouettes and shapes.  She guides her clients through the options most suitable to help then make an informed decision and aligning them with their vision.
Embracing Personal Style and Comfort:
While dressing to suit your body shape is important, it's equally crucial to embrace your personal style and prioritize comfort. Confidence is key, and wearing clothes that make you feel comfortable and express your personality will radiate self-assurance.  Fashion is a form of self-expression. By embracing your personal style, you'll feel empowered and truly shine in whatever you wear. And particular if you need to look and feel your best for a specific occasion. Perhaps there is a family wedding coming up. Or a special occasion the you need to have a special dress for? Why not let the expert help you in this.
For further information on the service Maire offers contact us on 086 1721563 or message her Contact Us 
Alternatively, Book A Consultation