Masked Moments by Irish Times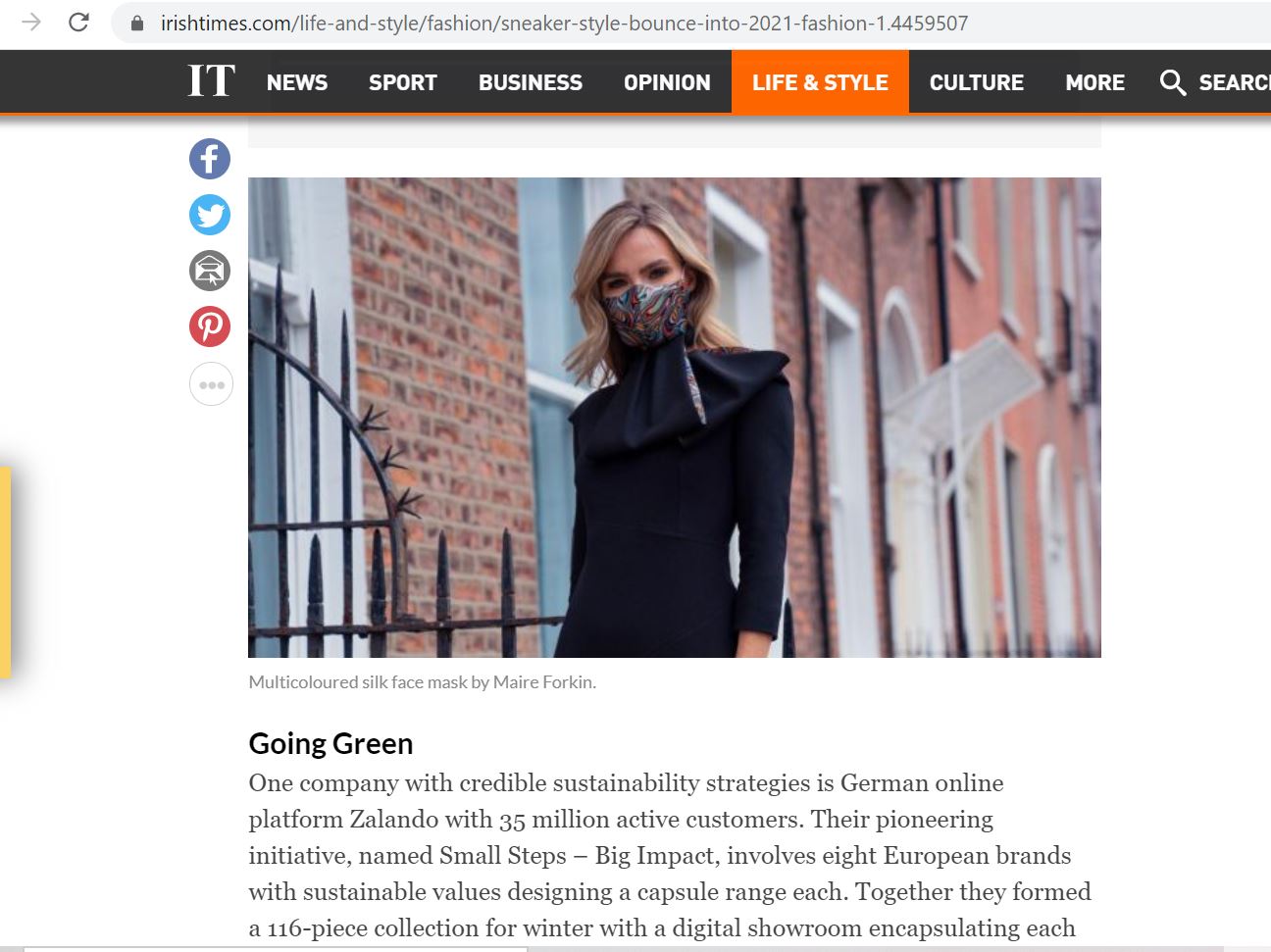 "Masked Moments" by Deirdre McQuillan The Irish Times 
Whatever about Covid protection, a mask has always been inherently dramatic putting the emphasis on the eyes.  In the pandemic, many Irish fashion designers are producing masks in ways that reflect their signature styles, designers such as Natalie B Coleman, Mariad Whisker and Jennifer Rothwell to name but a few.
This one by Maire Forkin, called Cubis, is a showstopper, particularly when added to one of her well-tailored black dresses. Forkin, who usually makes to measure, has produced, a clean-cut ready-to-wear collection for online for the first time.
This includes face coverings and accessories in 100 per cent wool and 100 per cent silk. These are in her own design and made with three layers of fabric with pockets for filters. These make her  masks more efficient with adjustable ear straps and flexible nose wires.  They have adjustable ear-lobe straps and flexible nose wires. These face coverings are cut sensitively to follow the contours of the face.  Some of our face masks are made with matching scarves, or with matching fingerless gloves and can we worn with classic chic dress as shown here. Others are designed to be worn with outfits for the mother of the bride.
See the whole collection in Maire Forkin Ready To Wear Collection