What Should The Mother of the Bride Wear?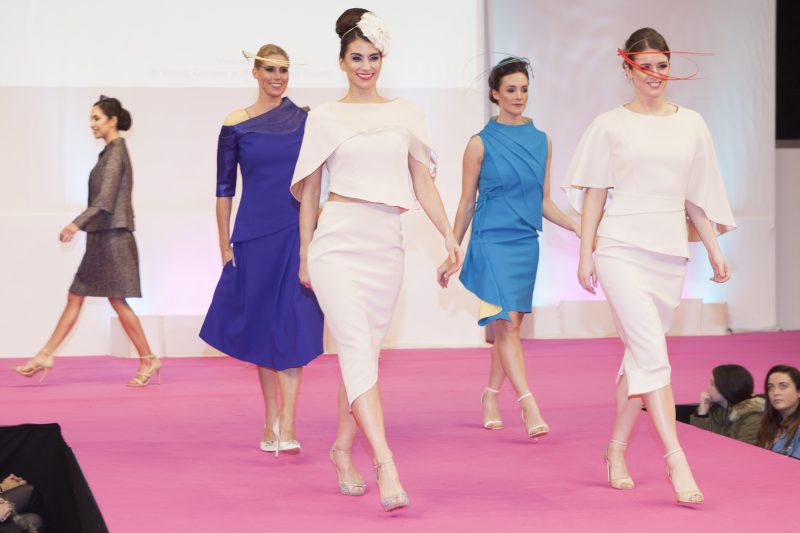 Going to be the Mother of the Bride and what you can and cannot wear?
Strict rules were followed by the Mother of the Bride in seeking the perfect outfit for her daughter's wedding.
These rules prohibited the Mother from wearing white in case the outfit clashed with the bride's dress or wearing flashy red was a definite no go!.  These are now rules of the past. Today ladies are wearing outfits ranging from a more casual look for a beach wedding to a formal dress for a black-tie wedding.
The Theme And The Colour
Before you start shopping, it is important to have a good understanding of the wedding theme and levels of formality. And the best person to provide clear guidance with the style and colour palette is the Bride.
There may be several things to consider in choosing the colour. Perhaps you are looking to match the colours of the bride's maid dresses or you mearly need to compliment the colour they are wearing. One lady who came to me for an outfit had to wear green, a colour she was quite unsure about as she had never worn it previously. She did have the choice of a number of shades, fortunately, and with her fair complexion, a kelly green suited her very well. I introduced a contrasting deep blue and purple embellishments to the dress, a colourful yet tasteful combination which enhanced the outfit. Or maybe your daughter has decided to use a colour which is currently in season. Orchid yellow, and various flavours of it,  for example, was popular for Bride-Maids dresses in 2017, and we see varied shades of yellow again in 2018 Fashion predictions. Whether you are buying off the rail or having an outfit made to fit your figure, it is advisable to start looking in plenty of time to avoid rushing in the end.
Tailor Made to Measure or Off the Rail: That is the question
Ladies in their fifties and sixties are the main age range of ladies who's daughters and indeed sons who are getting married. These women want to look well and we see fewer buying the typical Mother of the Bride outfits as they see these as either ageing or too fussy. Dressing to flatter the body and expressing personal style can make a lady feel young and confident, whatever her age.
So more and more ladies are investing in a contemporary, chic outfit made to fit their figure and personal style preferences. They now want a choice of both style, fabric and colour.
They want a well made outfit that fits them perfectly so they are investing in a quality clothes which they can wear again and again. A made to fit outfit gives them a sense of confidence and poise. Furthermore, they can be assured that there will be no one at the wedding in the same outfit.
Maire Forkin