February 20, 2017 2:52 pm
Independent News Paper Fashion Supplement 18th February 2017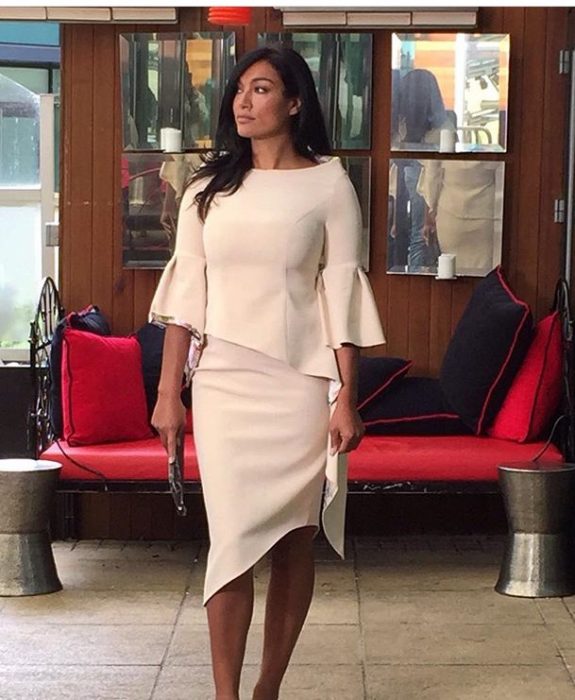 I spoke with Bairbre Power of the Independent News Paper on the Personalised Service I offer My Client
Advise I offer women when clients arrive into my salon, seeking an Mother Of The Bride outfit?
During the first consultation with each client, I keep an open mind and let their style and personality dictate to me what the best style, silhouette and colours are for their individual taste and requirements. I try different silhouettes on the client to establish which is the most suitable to their body shape and best flatters their figure.
I then advise the client on the different ways they can wear the outfit to make it more versatile. I also provide them with advice on the total look to complete their outfit, for example, headpieces, shoe and accessories, as I feel it is important to provide this information to complete the total look.
 What silhouettes and colours I recommend for SS17?
After attending the Fashion Forecast at Premier Vision in Paris, I learned that the Spring / Summer 2017 takes Fashion back to the drawing board, re-defining a confident look with exaggerated lines.  They are promising we will all love this new asymmetrical trend. I have played with this asymmetrical trend throughout my collection, introducing asymmetrical hymn lines, shoulder lines and asymmetrical peplums.
Also, the fashion obsession with the shoulder continues, manifesting itself with strategically placed cut-outs for maximum impact. I have played on this feature in my new collection with cut-outs on shoulders, introducing off the shoulder style with a difference. 
I have a wide range of new spring summer 2017 colours available. Customer can choose from shades, which are currently featured as the top ten spring summer colours on the catwalk.
Keeping in mind the Irish completions, I have also selected the most complementary shades from the Pantone 2017 wedding colours. It ranges from colours that are bright and vivid to those that convey a sense of earthiness. The most popular colours this season are fuschia pink, deep purple, blush and aqua, to name a few. Also primrose yellow, a brave colour, but a very fresh colour, is a must, and especially flattering if you have an slight olive skin tone.
My Mother of the Bride vision apart from other designers?
I provide an individual service, which is personalised to each client. I am a fashion designer and a tailor and provide a made to measure service for each person, which proivde them with the opportunity to select from a wide range of styles, fabric and colours.
I understand that the Mother of the Bride and guest at wedding want a modern and chic look and an outfit, which is age appropriate. I therefore design timeless investment and versatile pieces, which may be worn on many other occasions.
Tips I would like to share from your experience in the business?

If you ask any women what percentage of her wardrobe she wears, you may be surprised to learn that the average women does not wear 20 percent of what she has in her wardrobe. I have learned that what women really need is a few investment creative pieces, which they can mix and match, quality garments, which stand the test of time.
Also, a well-fitted garment is most important, certainly as important, as style and colour. A women wears a well-fitted garment with both ease and confidence.
Maire