Fashion Versus Style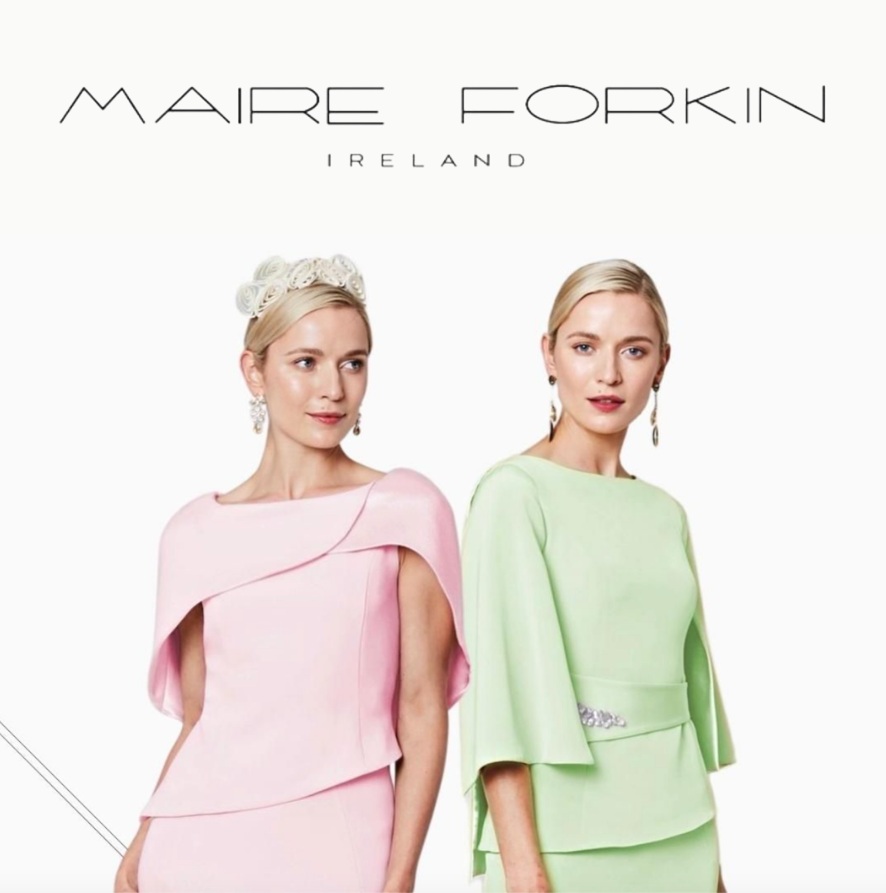 Fashion and style are deemed interchangeable when describing the world of clothing. However, they are often misconstrued. Tan France, fashion expert and star of Queer Eye on Netflix, says that "there is an overlap between style and fashion, but a good rule of thumb is that style relates to the individual, while fashion is more collective." In other words, fashion is more about what is currently being pushed out as trendy and 'in,' while style is more catered to one's own choices, often considered unvarying, staple pieces. Many designers focus on the fashion of the present. Maire Forkin focuses on pieces that are not only considered fashion-forward but, are also effortlessly stylish pieces that are cherished for a lifetime.
WHAT MAKES STYLE TIMELESS
Many factors make an article of clothing stylish, and it's not just about how it looks. To create a final product with style, a lot of thought and care goes into creating that piece. Specialty craftsmanship, the correct fabric, deliberate colour choice, and careful tailoring are all components of creating fashion. What transforms fashion from style is the impact the final product creates. This impacts the individual wearing it and the ripple effect on others. It looks classic, chic, and glamorous with little exertion involved. Fashion is about the worn piece, and style is about the person wearing the piece. It juxtaposes itself, shining the spotlight on opposing factors within the expansive clothing world.
MAIRE'S IMPACT ON STYLE IN THE INDUSTRY
Maire has blended her classic designs with more structured futuristic elements to keep them fashionable but stay in style. She has a great love for fashion, but her real passion is creating luxurious looks for women to embrace their personal style and feel their best. Maire brings couture off the runway and into your closet, unlike so many designers. Her made-to-measure model takes each individual's needs and desires and brings you your dream outfit for any special occasion. Most importantly, Maire is explicit
with her work, ensuring each piece gets constant attention until it is judged perfect.
In Maire's early years of fashion, she found a missing market for women who needed more upscale contemporary pieces customizable to their bodies. She found that if you take each client's requirements and work out what would look best on their shape, style becomes almost an easy feat. Her clients have the option of choosing from her exclusive collection. Alternatively, Maire will design a new style for them while staying true to her brand. Her clients can choose any colour and alter any structure to make a quintessential stylish piece that will never go out. One of Maire's favourite quotes that she applies to her work ethic comes from Yves Saint Laurent, a pillar in French fashion: "fashions fade, but style is eternal." Marie has reinvigorated style for the last decade, combining traditional silhouettes with exciting patterns and cuts to bring in her personal techniques.
CONTACT DETAILS
Visit Maire at her studio at 30 Molesworth Street, Dublin 2. You can view our exclusive collection of designer dresses and coats. For more information on our Contemporary Collection or to Book A Consultation.
For further information speak with Maire on 086 1721563 or Contact Us.