February 15, 2020 2:15 pm
Classical Dress Designs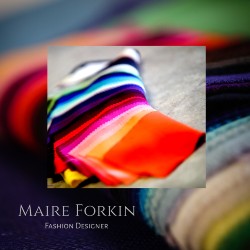 We are in Ireland at a time when stylish Irish ladies are embracing their individuality. They want classical dress designs, and are choosing  quality styles and fits for their special occasions, be it family weddings or a day at the races.
Savvy shoppers are spending money on unique, made-to-measure pieces are part of what is being coined "the new luxury".  It is a fact that "Made to Measure Designers and Couturiers have always had a special relationship with celebrities. They wear dresses by their favorite designers. Or they get haute couture dresses designed especially for the occasion.  But now more than ever, couture numbers have become the gold standard for women who want to look elegant and fashionable in front of the flashbulb.
What are our clients saying?
We specialise in identifying the most flattering design to best flatter the individual's silhouette & style & make quality outfits that fit then perfectly. Our clients find it difficult to buy an outfit for a special occasion which makes them feel special, fits properly and is in the right shape or colour.  How often have we heard women saying: "Nothing I ever bought off-the-peg fitted properly? The sleeves were too short.
Clothes just don't sit right because they are made to a standard cut.  This is understandable when we consider that no two women are the same shape. What suits one lady will almost certainly not look the same on another!  And ladies are often nervous that are outfit they buy might be worn by another guest at the same event.
The Perfect Fit
Clients come to us therefore, hoping to get an outfit that is a perfect fit, and is in a style, color & fabric that they want. With bespoke they know that they can get an outfit which best flatters their figure. It  even makes them look slimmer, taller or curvier.
We will continue providing the made to measure service which we currently offer. We are also hoping to take out a small ready to wear range later this year. This will provide customers with a number of niche coats & dresses in classical dress designs in standard sizes. 
For Book A Consultation  or to view our Collection