October 24, 2018 12:10 pm
Black Tie Dresses exquisitely made for you!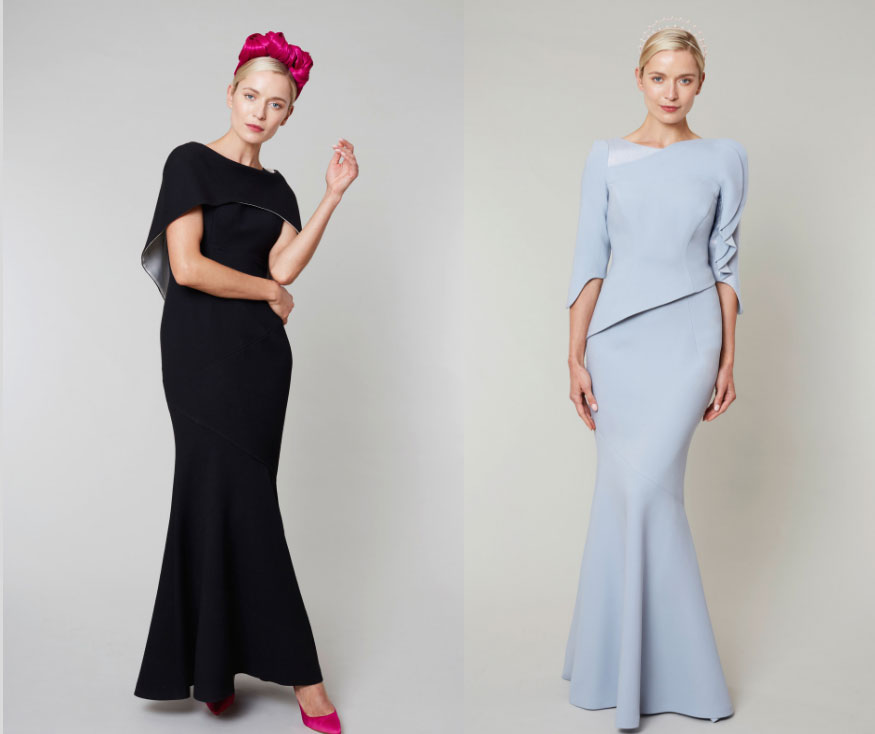 Black Tie Dresses
Buying black tie dresses can be an exhausting task. Where do you start? Do you know what might suits you? And, are you prepared to go from boutique to boutique trying different dresses on? Many clients come to me because they have been down this road and cannot find the perfect dress to fit them.
What Does Black Tie Mean?
Black tie is a standard dress code for social events. Although most women have heard of the term, many are still unsure as to what it means. For ladies black tie is more lenient and can be interpreted in different ways.
Apart from white tie attire, black tie is the most formal of all dress codes. As such, it requires a sophisticated level of dressing. For women, the black tie dress code typically calls for a floor-length dress or gown. However, shorter dresses can can certainly be worn.  Selecting a refined dress that features a simple and feminine silhouette and an elegant colour, such as black, will help you nail the etiquette of this dress code.Black Tie Dress Code
What to Wear to a black-tie event?
However dresses do not have to be black. They can be any colour and any indeed any fabric. They should however, be statement pieces with an understated elegance. So the client should feel both comfortable and utterly confident wearing the outfit.
I design and style dresses with my client's specific figure in mind. I will work with them to understand the best style and silhouette for their figure and to suit the occasion. My outfits stand the test of time so they can be worn again for many other occasions. View Evening Dresses
How to get in touch
For further information call us directly on 086 1721563 or Book your Consultation